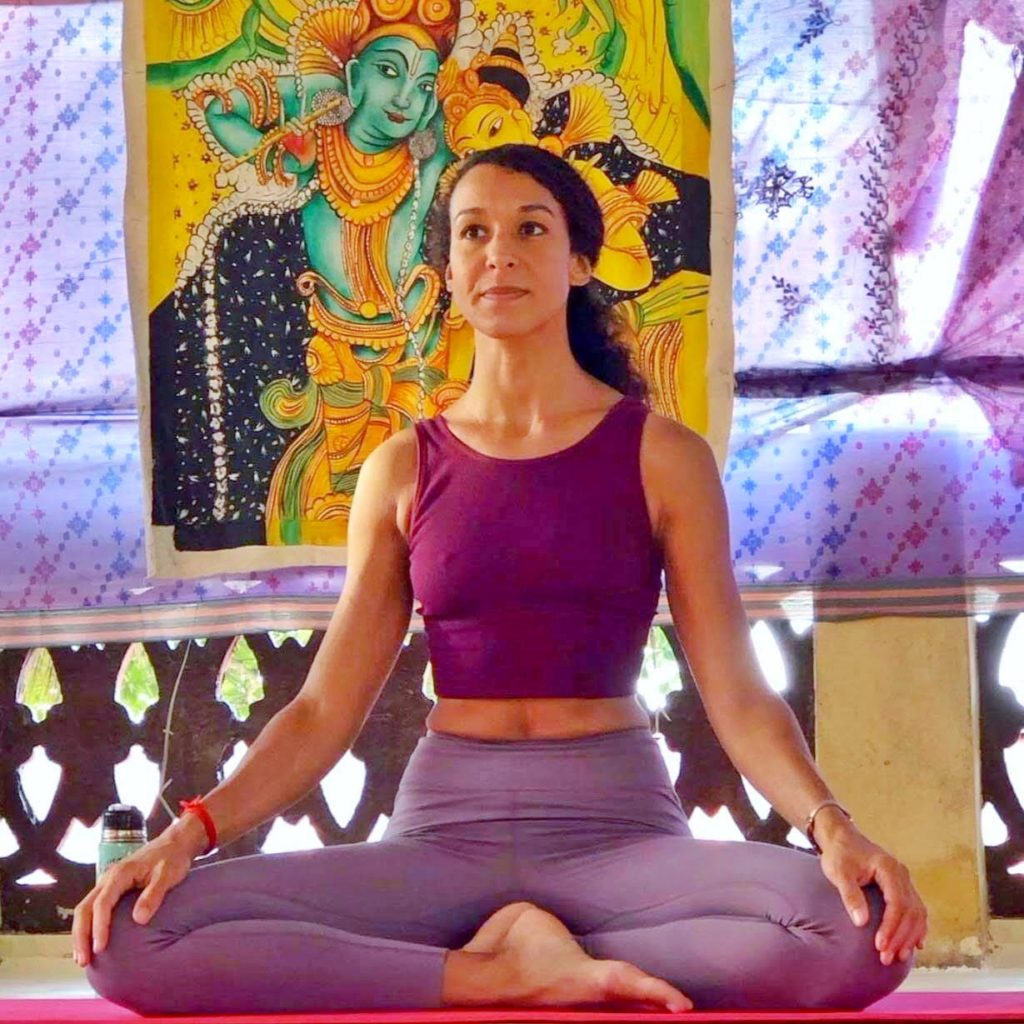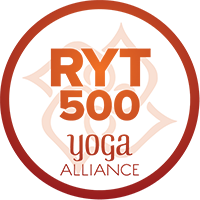 Yoga Teacher Certified 500H Yoga Alliance International in Hatha, Ashtanga and Vinyasa Styles,
(200H
World Peace Yoga School, Rishikesh, India + 300H
Mathatitu Yoga Ashram, Kerala,
India)

Ayurvedic therapist trained with Dr Sree Lekshmi,
Sanjeevani Ayurveda Hospital & Research Institute
in Thiruvananthapuram, Kerala, India.

Meditation teacher trained in Buddhist philosophy, psychology and meditation within the Mahayana Buddhist tradition, France.

Preparing the European Certificate of Nathuropathy at Cerfpa, Saint Laurent du Var, France.
"I had an ayurvedic massage with Maryam and it was probably one of the best I had in whole India. My back pain was much better after the treatment and I felt really relaxed. Maryam is a great meditation instructor. She uses easy examples so that even if you are not an experienced meditation practitioner you can dive into a deep meditative state. Her gentle voice guides you and always brings you back when your mind is drifting away."

Tatiana, Berlin, Germany
"Maryam si a great yoga and meditation teacher. Her explanations are clear and easy to understand. She uses her great experience to provide very interesting yoga lessons which fit the needs and abilities of the class. Her meditation sessions (both in person and online) are inspiring with many suggestions and ideas for deepening the practice and are always delivered with a calm and clear voice."

Elaine Stott, Oxford, UK
"I was lucky enough to meet Maryam during my trip to India. I started practicing yoga thanks to her lessons. During her lessons, thanks to her teaching method, she was able to also transmit her passion for yoga to me and to make me passionate and continue to practice it. I have had several yoga masters afterwards, but Maryam hare rare knowledge and charisma combined with a French accent that makes her unique."

Franscesco, Milan, Italy
"Maryam's meditations are always making me cry because they are so special."

Hannah, London, Uk