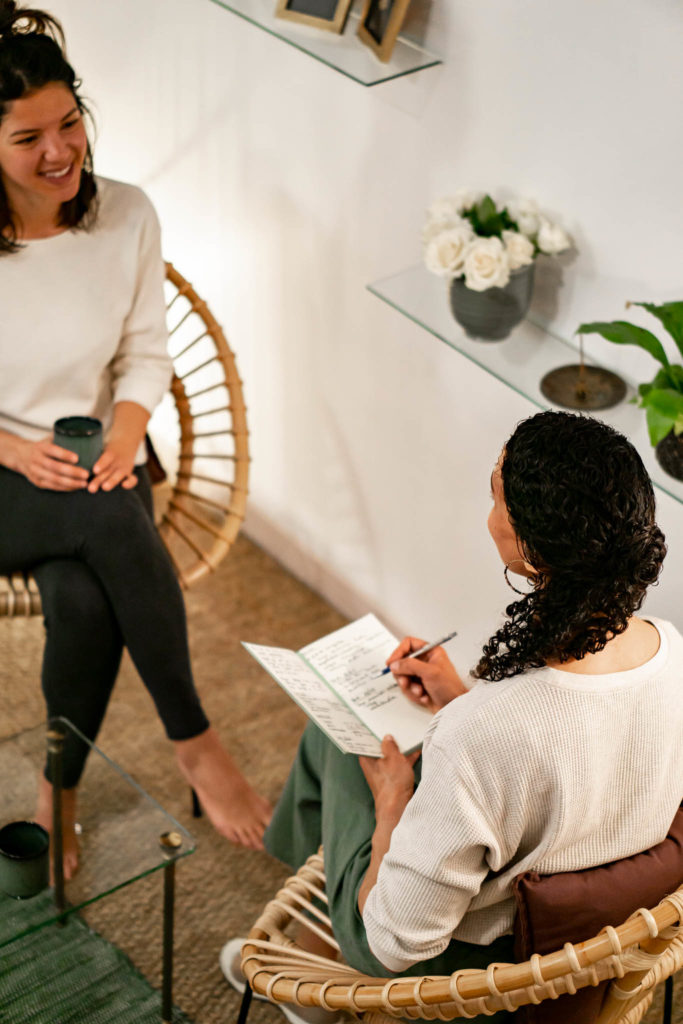 You are going through a turbulent period and want to be accompanied to maintain your balance
You suffer from stress, anxiety, insomnia, you feel depressed, you have physical pain related to your inner tensions
You suffer from digestive problems, lack of energy and tone, you are tired
You want to lose weight, find a healthy and balanced diet while enjoying yourself
I offer personalized support to help you deal with these very current and widespread issues. Depending on your needs, I will offer you yoga and meditation / breathing / relaxation sessions, Ayurvedic massages performed with specific oils, lifestyle and diet recommendations, food rebalancing, plants (infusions, powders, capsules, essential oils…), exercises to do at home, a mini Ayurvedic cure over 3 or 7 days, etc…
Price and duration
A la carte :
1st consultation, lifestyle, diet and herbal treatment recommendations, 1h30 : 90€
Follow-up consultation, 1h : 60€
Private yoga session, 1h : 60€
Ayurvedic massage,1h15 : 100€
Example of support over 1 month :
We will determine together during the 1st consultation the duration and the rhythm of your coaching according to your needs : a minimum of 4 weeks is recommended in order to set up new habits of health pratices together. At the end of this 1st coaching, we will make an assessment to determine your future needs.
1st consultation, 1h30
1 private session of yoga per week
1 full body ayurvedic massage per week
Lifestyle, diet and herbal treatment recommendations,
Total price : 650€ instead of 730€
Contact me today here to make an appointment for your personalized wellness coaching.
Testimonial
"Maryam practices with finesse, intelligence and humanity with people who request it, the art of Ayurvedic massage and yoga. I personally practiced this art over the course of a month, doing two weekly sessions. I approached Maryam because I was anxious about my aging (I am 75 years old), beset by difficult family events, unable to live calmly for a long time. The yoga sessions put me on a path of living at peace with the present moment, through the in-breath-out moments. Maryam's talented Ayurvedic massages have, within a month, given me a relaxation of body, and by extension, of my mind that I had never experienced before. I thus had the desire to pursue this with Maryam, who changes my daily existence by allowing me to be more relaxed, to see my life differently with an inner orientation that has been modified by the practices of which I am far from having exhausted the wealth and which have, without excess of language, enabled me to live better than before."

GERARD PERRIER, Marseille 8ème, 17 juin 2022.